There are many ways you can find out more about our work. Check out our videos, blogs, events and podcasts below:
Past Events
September 21, 2022
Per Capita has recently launched the Centre for New Industry, a research centre to propose policy solutions that support a mission-oriented approach to industrial policy, and advocate for economic diversification, decarbonisation and democratisation. The Centre will build a vision of the future that provides greater employment opportunities for workers and their families, greater stability and ...
Read more
Past Events
March 23, 2021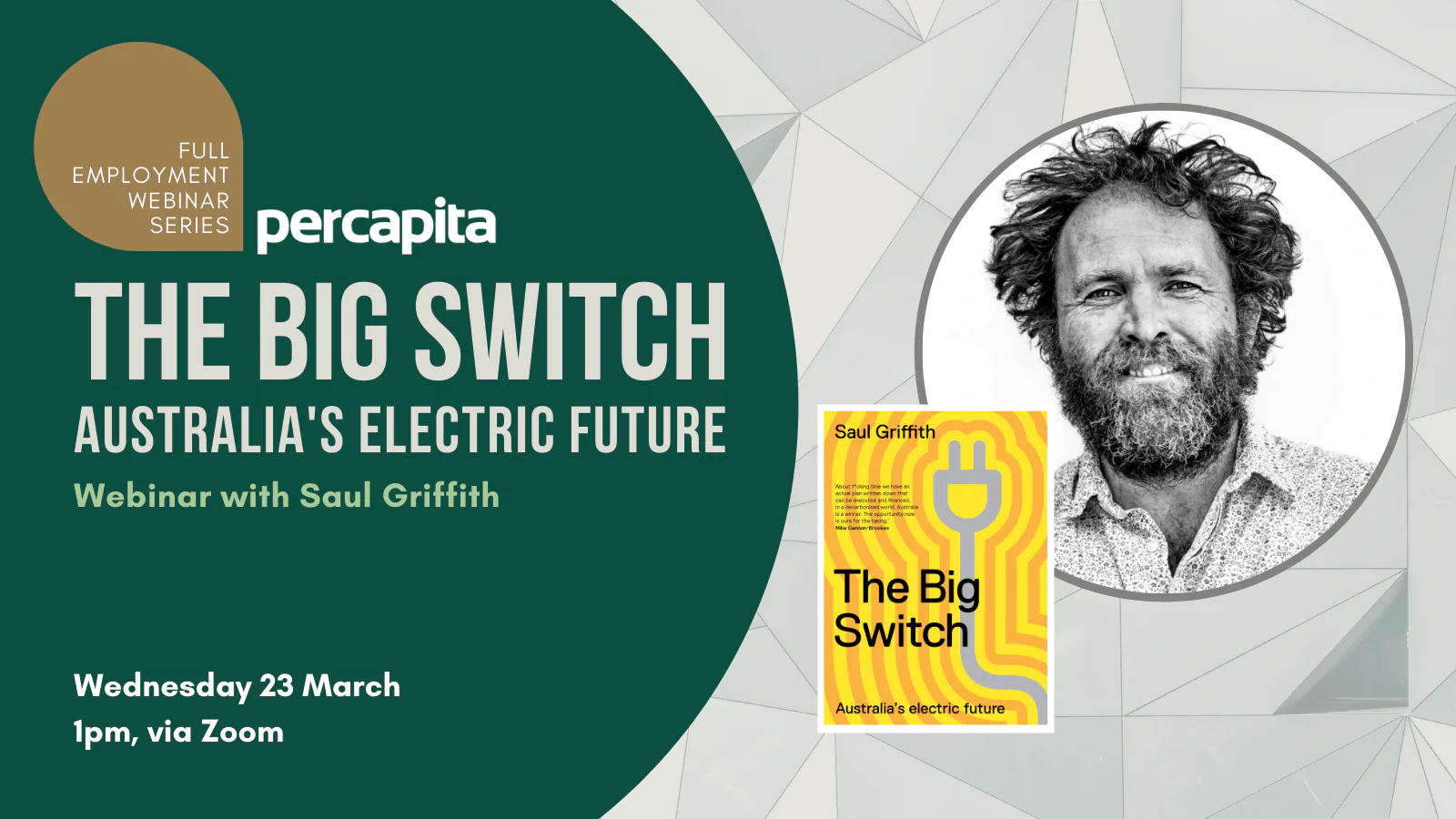 Climate change is a planetary emergency. We have to do something now – but what? Australian visionary Saul Griffith has a plan. In The Big Switch, Griffith lays out a detailed blueprint – optimistic but feasible – for fighting climate change while creating millions of new jobs and a healthier environment. Griffith explains exactly what it ...
Read more